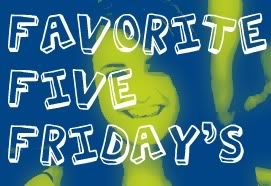 OK, I really have to remind myself that I said I'd keep up on #FFFriday even if no one ever link's up. I think I am having an exceptionally hard time with it because I am being a lazy blogger this week.
But a promise is a promise, even if it is made on a post that no one will ever link up to!!
I've been a lazy blogger this week because I have been unusually productive at home this week. That said, this is what I'm diggin' on this week:
*This week I've been on a major cleaning kick. (Someone alert the media!!) This year, I really want to focus on finding more natural cleaning methods. They are better to use around the kids and they are way more cost effective than buying cleaning products at the store. Last year, I traded in my Swiffer WetJet for the Libman Freedom Mop, which uses a washable pad and your own cleaning solution, and my love affair with homemade cleaning solutions began. Pinterest is one of the best resources for ideas, but
www.armhammer.com
also has hundreds of natural cleaning solutions!
*I've also been cooking a lot this week and of course I have
Pinterest
to thank for this. Check out my new
Tried It & Liked It board
for my personal recommendation's!
*Guess who got a new job?! I am very excited to start a new job with a wonderful new company. Though I am still serving, this new company-a casino-offers a multitude of future opportunities. Finger's crossed this new job is just the start of a long career.
*
Dafont.com
. I tend to be a little behind when it comes to techy stuff and I just figured out how to install new fonts on my computer. (Thanks again, Pinterest) DaFont.com is one of my favorite new sites to add new FREE fonts!
*I got this in the mail this week for Nolan:
Adorable right?? Thank you Aunt Geri for the awesome gift!
Check out PLM DeZigns on Etsy for so many other cute onesie & burp cloth designs. I'm thinking Nolan must have the argyle St. Patrick's day toe and burp cloth set too!!
Since I am feeling lazy, and the site I need isn't working right now, there is no linky this week. Feel free to grab the button though! Linky will be back open next week!