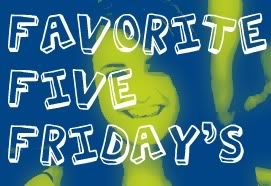 It's been a crazy week here at the Insomnia household. You know the kind filled with lots of errands, doctor's visits, and everything in between. Also exciting?? I have 2 job interviews this week. The bad news is they are still for positions in the hospitality industry, but the good news is they are both for places that I could definitely make more money than I do at my current job. Keep your finger's crossed for me!!
Now onto this week's Favorite Five...
1.) Sleep. If you follow me on a regular basis, then you know I was getting very little sleep these past few months. Toddlers and newborns tend to do that to a person. Luckily, my little Nolan must have gotten the memo that mommy was at her wits end because-
knock on wood
-he has been sleeping for a nice little 6-6.5 hour stretch at night. Amen. Hallelujah.
2.) I can't seem to get the soulful voice of James Morrison out of my head these days. His latest album, The Awakening, is a definite download. Track 11, Right By Your Side, is my personal fave!
3.) Zumba. My sister in law and I took a class last Saturday and I am OBSESSED!! I haven't worked out in almost a year, so to say I was hurting bad after my first class is an understatement. My lungs, were all, "What the heck is going on?" but it felt so good too. There is lots of booty shaking and hip thrusting which is part of what makes it so fun, but can also be slightly
awkward
hilarious in front of a bunch of strangers. (Sorry woman behind me in class) I can't wait for my next class.
4.) I tried this recipe on
Pinterest for Chocolate Chip Cookies
and I am in love. If I keep making these I am going to need a lot more Zumba classes.
5.) Do you watch New Girl on FOX?? If you do then you know all about the Douche bag jar and how wickedly awesome this week's episode was. If you don't then you are sadly missing out on one of the funniest new shows. Has anyone seen my driving moccasin's??
Side Note: Thank you Glee writers for finally starting to write good shows again. This week's episode was finally a good one!
What are you diggin' on this week??