There are lots of reasons to get excited for Fall. But one of my favorites is new Fall TV. Besides all the returning shows, there are always a crop of new shows ready to be reviewed. Most don't make it, but I love to watch them and try and predict which ones I think will make it. Here are the ones I am excited for...
ABC
"Better With You": Premieres 9/22 8:30/7:30pm C
A sitcom about the relationships among three couples from one family. They include an unmarried pair who've lived together for nine years and the woman's parents, a longtime married duo. Featuring Joanna Garcia ( from Reba) and Jennifer Finnigan (from That 70's show and as I know her, Alice, Phoebe's brothers wife on Friends!) It will fill the time slot before Modern Family, so if it's as strong a comedy as the other Wednesday night shows, ABC should have a pretty strong line-up.
"My Generation": Premiere Date: Thursday, Sept. 23 8/7pm C
Stars: Jaime King, Julian Morris, Keir O'Donnell, Michael Stahl-David
Synopsis: What a difference 10 years can make. In 2000, a documentary crew follows a disparate group of high schoolers from Greenbelt High School in Austin, TX as they prepare for graduation. Jump ahead to 2010 and these former classmates have returned home to rediscover that just because they're not where they planned to be doesn't mean they're not right where they need to be. I'm a sucker for these reunion types of shows, so we'll see if this one can live up to all the hype.
"The Whole Truth" Premiere Date: Wednesday, Sept. 22 9/10pm C
Stars: Rob Morrow, Maura Tierney, Eamonn Walker
Synopsis: This legal drama from executive producer Jerry Bruckheimer follows friends and rival lawyers Kathryn Peale (Tierney) and Jimmy Brogan (Morrow) as they show each side of a case equally. It keeps the audience guessing, shifting allegiances and opinions on guilt or innocence until the final scene. Seems like an interesting concept that hopefully will be as intriguing as it sounds.
"No Ordinary Family": Premiere Date: Tuesday, Sept. 28 7/8pm C
Starring Michael Chiklis (The Shield) and Julie Benz (fabulous as Rita in Dexter) this show is about a family who gains superpowers after their plane crashes in the Amazon River. Think "Hero's but less complex and confusing and more family friendly.
Body of Proof
is a new drama about a medical examiner that also looks promising . It stars Dana Delaney, Jeri Ryan and what I believe is the guy from the Miller High Life commercials. There is no premier date for it yet.
Mr. Sunshine
, starring Matthew Perry and Allsion Janey, centers on a San Diego sports arena manager who goes through a mid-life crisis when he turns 40. This is expected to be a mid fall addition.
CBS
"The Defenders" : Premirers 9/22 at 10/9pm C
Jim Belushi and Jerry O'Connell play defense attorneys in Las Vegas. If they can find the right balence of drama and comedy, this may be one of the Fall's best new shows. I'm rooting for Jerry O'Connell who has had a tough time finding a good show.
$#*! My Dad Says: 9/23 at 8:30/7:30 pm C
Based on Justin Halpern's popular Twitter feed about the outrageous observations of his politically incorrect father, the show stars William Shatner as the grumpy dad. He invites his son (Jonathan Sadowski) to move back home after the young man loses his job as a writer for a men's magazine.
"Blue Bloods": 9/24 at 10/9 pm C
With an all star cast, Tome Selleck, Bridget Moynahan,Will Estes and Donnie Wahlberg, this New York crime drama focusing on a multigenerational family of cops headed by the city's police commissioner looks compelling. But with a Friday night time slot, it may not gain the viewers it needs to be a hit.
NBC
NBC showed nothing too promising to me. My husband is excited about the premier of
"The Event",
which looks ok, but I am reluctant to get into it. We got into "Flashforward" last year only to be disappointed and left hanging when it got canceled.
"Outsourced"
seems like it could be funny and a good way to round out NBC's Thursday night of Comedies, but I'm just not all that excited about it.
"Love Bites"
starring Becki Newton formerly of Ugly Betty and Greg
Grunberg of Hero's, was originally set to premier in the fall but was pulled last minute due to some writing changes and character problems. It is tentatively set to air mid season after The Apprentice. If it can pull itself together, it promises to be a cute show.
CW's
"Hellcats"
intrigues me as does
"LoneStar"
on Fox. And two new comedies on FOX,
"Raising Hope"
and
"Running Wilde"
premiere 9/21 after "Glee". I have my DVR set to record both!
Which shows are you looking forward to?
Check back for reviews on all the upcoming shows!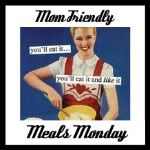 Also this week: Check back Thursday and Friday for "Then Came Marriage" Part 2 of
this post
.
And get your best recipes ready and meet back on Monday for Mom Friendly Meals Monday. I made a button for it, so be sure and grab it! The link is above my blog roll on the upper right hand corner of my post!
Today Kevin and I have off together! While he takes a nap with Jack, I'm checking out a few blog hops.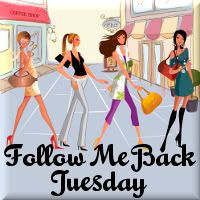 If you are visiting from one, please drop me a note and say hi! And if you like what you see, please vote for me on:
Have a great week!
Angie